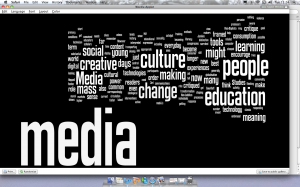 The Media Education Research Journal invites submissions for issue 03:01 by the deadline of March 9th 2012.
MERJ offers a forum for the exchange of academic research into media education and pedagogy conducted by academics, practitioners and teachers situated in all sectors and contexts for media education. The journal aims to encourage dialogue between the sectors and between media educators from different countries, with the aim to facilitate the transfer of critical, empirical, action and discursive research into the complexity of media education as social practice.
We invite two forms of submission:
Full articles (4000-5000 words), based on pedagogic research into any aspect of media education in any sector or context from any location.
Research reports (1500-2000 words) on work in progress or research findings to be further analysed.
Submission guidelines are provided on this website. Please note that editorial board members are required to take a strict approach to the referencing conventions.
Informal correspondence about ideas for submissions should go to info@merj.info