The Media Education Research Journal - a twice-yearly peer-reviewed academic journal, the first issue of which was published in spring 2010. Volume 4 Issue 1 has now been published.
Call for papers – MERJ 4.2
The Media Education Research Journal invites submissions for issue 04:02 by the deadline of October 18th 2013.
MERJ offers a forum for the exchange of academic research into media education and pedagogy conducted by academics, practitioners and teachers situated in all sectors and contexts for media education. The journal aims to encourage dialogue between the sectors and between media educators from different countries, with the aim to facilitate the transfer of critical, empirical, action and discursive research into the complexity of media education as social practice.
We invite papers and reports that present the outcomes of media education research related to any aspect of this discussion. Read the guidelines for submission here.
Deadline: 18th October, 2013
Current Issue: MERJ 04:01
Book and Resources reviews, including:
Articles and research reports on media education and pedagogy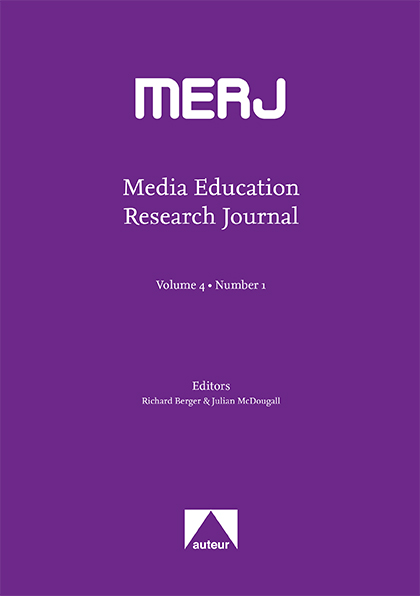 Previous issues...
Volume 3, Issue 2
More information available on the previous issues page
Volume 3, Issue 1
For more information available on the previous issues page