The Media Education Research Journal - a twice-yearly peer-reviewed academic journal, the first issue of which was published in spring 2010. Volume 4 Issue 2 has now been published.
Call for papers – MERJ 5.1
The Media Education Research Journal invites submissions for a special issue on the Media and Digital Arts in education by the deadline of April 25th 2014.
Enquiries and submissions to: merj@cemp.ac.uk
MERJ offers a forum for the exchange of academic research into media education and pedagogy conducted by academics, practitioners and teachers situated in all sectors and contexts for media education.
This special issue is edited by members of the DARE collaborative. DARE stands for Digital Arts Research Education, and is an open network or 'collaborative' committed to enabling 'better conversations' about the relationship between the arts, education and the digital environment. We invite articles and reports on the theme of the media/digital arts in the education of young people, both formal and more broadly defined. These may address the following topics:
Digital film-making
Game-authoring
Comic-book and graphic novel production
Critical engagement with the poetics of media texts
 The relation between the media arts and social media
 The nature of creativity in media arts production
The cultural contexts of media arts work in education
The media arts and education policy
 Media arts and play Media arts production with younger children
The media arts and the negotiation of cultural value
Multimodality in the media arts
The relation between the media arts and other art forms
The relationship between creative media arts production and coding, programming and computer science
The standard MERJ submission conventions apply to this edition.
Submissions and enquiries to merj@cemp.ac.uk.
Please refer to these when preparing your article or research report: Read the guidelines for submission here.
Deadline: 25th April, 2014.
Current Issue: MERJ 04:02
Contents (coming soon)
Book and Resources reviews, including:
Articles and research reports on media education and pedagogy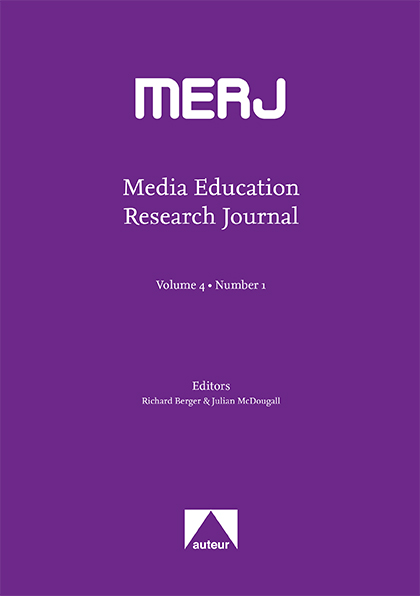 Previous issues...
Volume 4, Issue 1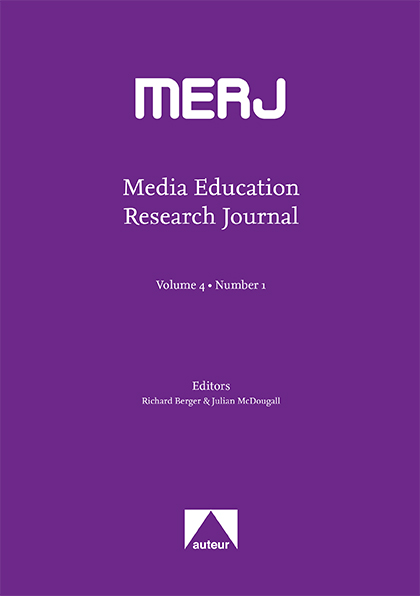 More information available on the previous issues page
Volume 3, Issue 2
More information available on the previous issues page